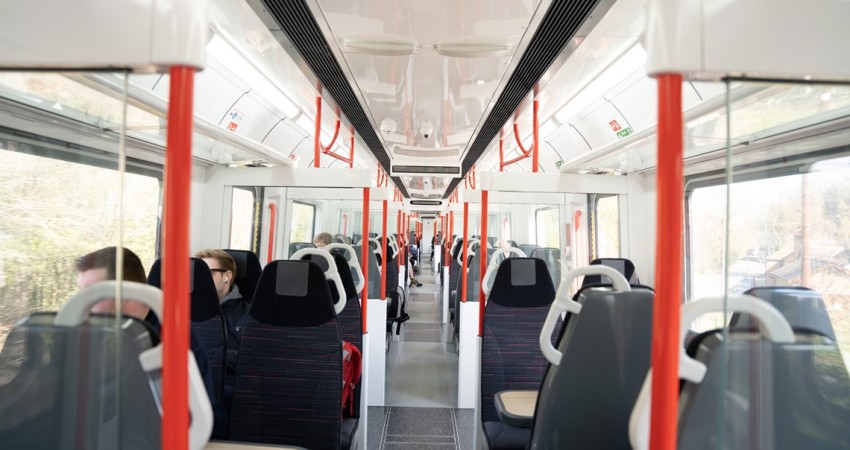 TfW customers advised to check before travelling this Easter
06 April 2023
---
Rail passengers are being urged to plan ahead and check before they travel this Easter with some timetable amendments in place across the Wales and Borders network.
Transport for Wales (TfW) will be carrying out infrastructure upgrades across the Core Valleys Lines network for the South Wales Metro, resulting in buses replacing rail services on some routes.
Buses are replacing trains between:
Pontypridd and Cardiff Central on Saturday 8 and Sunday 9 April.
Pontypridd and Treherbert late on Sunday 9 until Thursday 13 April.
Ystrad Mynach and Rhymney from late on Monday 10 to Thursday 13 April.
This is the start of a series of closures to lines across the Valleys network over the coming weeks for transformation work to take place, including the closure of the line between Pontypridd and Treherbert from 30 April until early 2024. Throughout April and May, as part of the commissioning of new signalling as part of South Wales Metro, there will also be significant changes to services affecting Cardiff to Pontypridd, Merthyr and Aberdare lines.
For more information visit tfw.wales/projects/metro/service-changes 
TfW is also advising customers throughout other parts of Wales and the Borders region that services may be very busy, with a reduced timetable in operation on other routes. This is due to engineering work and ongoing maintenance on their fleet of Class 175 trains.
Jan Chaudhry-Van der Velde, Chief Operations Officer at Transport for Wales, said: "We'd like to thank our customers for their continued patience while the vital transformation work takes place on the Valleys lines and as we continue to work to resolve the issues with our Class 175 trains.
"Our Class 175 trains have been receiving urgent safety checks and engine repairs, which has left us with a temporary shortage of rolling stock across the network. This has meant we have had to redistribute rolling stock to affect the minimum number of passengers possible, leading to replacement buses on some routes. 
"As the Class 175s work through the repair programme over the next two weeks, the rolling stock shortages should ease, and the timetabled service can be restored."
TfW has restarted rail services on the Borderlands Line between Wrexham and Bidston after the entry into service of its first Class 230 battery-hybrid trains on Monday 3 April, and has also reinstated services on the Chester-Liverpool route from today (5 April). TfW is aiming to reinstate services on the Conwy Valley Line from Saturday 8 April with additional brand-new Class 197s entering service.
Rail passengers using services in the Conwy Valley and Pembrokeshire are being encouraged to use the popular fflecsi service to visit some of Wales' most famous tourist locations.
The 'from station to location' campaign details how to get to places such as St David's (Pembrokeshire) or Betws-y-Coed by booking a fflecsi bus.
TfW is also working with Visit Wales as part of their Year of Trails campaign, highlighting fantastic walking routes across Wales which can be accessed from a local railway station. You can find out more about 'from rail to trail' here.
Information Source: TfW
All news
Share this post