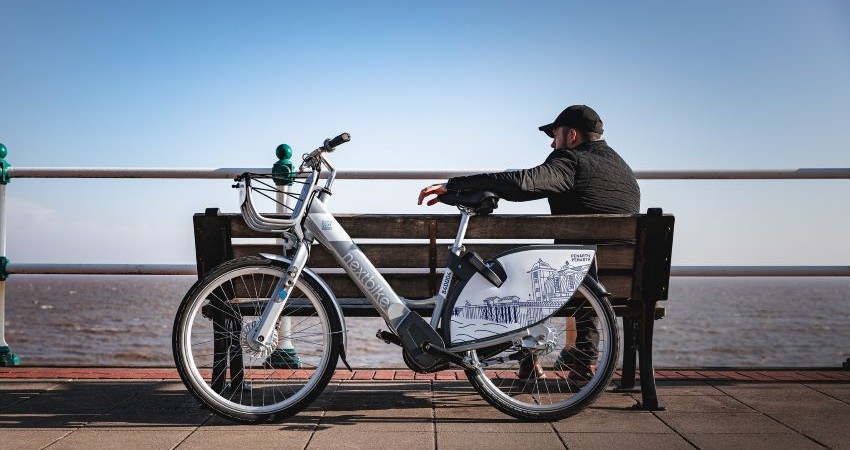 Nextbike giving meals for wheels this festive period with campaign to support food charity FareShare
01 December 2020
---
Leading bike share firm nextbike is aiming to give 6,000 meals for wheels this December as it launches a special festive charity campaign.
During the month of December, nextbike is offering the public the chance to purchase half-price annual memberships, meaning a year of cycling will cost just £30 instead of £60.
And for every annual membership bought in December, nextbike will donate £15 to food charity FareShare, which enables it to distribute up to an additional 60 meals to families in need this festive period. Famously backed by England international footballer Marcus Rashford, FareShare is the UK's largest food redistribution charity, with more than 30 warehouses across the country.
It takes good quality surplus food, which can't be sold in shops due to packaging errors, a short shelf life or overproduction, and redistributes it to 11,000 frontline charities and community groups, including food banks, homeless hostels and school breakfast clubs.
Krysia Solheim, nextbike UK managing director, said she hoped people would get behind the campaign.
"To say that 2020 has been a difficult year is an understatement, and we know that for many reasons, many families have found themselves in need," said Ms Solheim.
"Despite the difficult times, the one thing that has shone through has been the UK's sense of community and responsibility. No-one in our society should be going hungry, and when Marcus Rashford highlighted the plight of the thousands of schoolchildren facing food poverty, we knew we wanted to do something to help.
"With 50 per cent off our annual memberships, people can not only get a great deal for themselves, but can feel good knowing that they have also purchased meals for 60 people in need this festive period. We're hoping to be able to provide at least 6,000 meals by the end of the year."
Since launching in the UK in 2014, nextbike customers have clocked up 2.65 million rentals, riding more than 5 million km. This has helped to save more than 99 thousand tonnes of CO2 emissions.
James Persad, FareShare's Head of Marketing said:
"This year has seen unprecedented demand for food and the 11,000 charities and community groups we support are telling us that demand is likely to be even higher this Christmas. That's why FareShare is extremely grateful to nextbike and its customers for supporting our efforts to get surplus food to those most in need.
"While we know surplus food isn't a silver bullet to solve food poverty, every year across the UK, 8 million people go hungry, while enough food to make more than a billion meals is thrown away before it ever reaches our homes. That can't be right."
For more information on the campaign, visit www.nextbike.co.uk/en/nextbikeforcharity
All news
Share this post