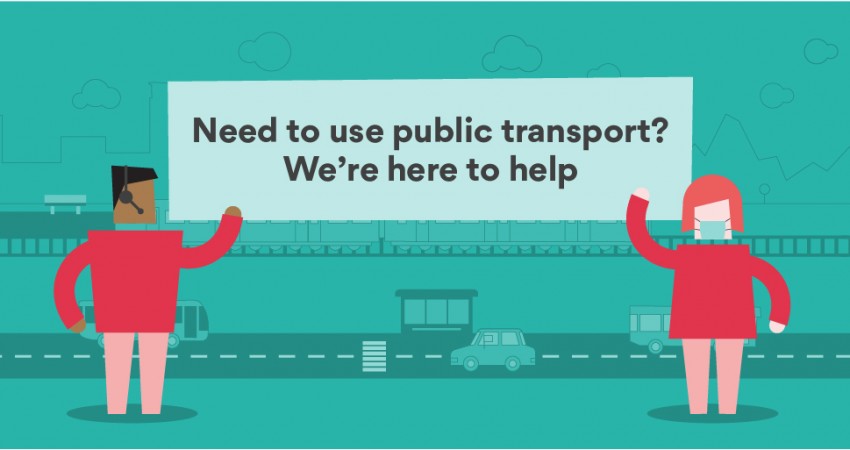 Public transport users urged to check Traveline Cymru Coronavirus page for latest firebreak lockdown service changes
22 October 2020
---
People across Wales are being urged by Traveline Cymru to check the latest public transport travel information via its dedicated Coronavirus web pages before travelling during the firebreak lockdown period.
The rules, which come into force at 6pm on Friday 23rd October until Monday 9th November, allow for only essential travel during the two-week period. Many operators across Wales are required to reduce their services.
Essential travel includes travel for caring responsibilities, for work purposes where people cannot work from home, and for essential food and medical needs.
Traveline Cymru, the Welsh Government's public transport information service, has a dedicated COVID19 web page which will be updated regularly during the firebreak period, along with its social media channels.
Its journey planner and timetables will not be updated during this time, as the organisation will be focussing its efforts on processing the huge amount of travel data needed for post lockdown so people can plan their journeys as normal once the two week period is over.
Traveline Cymru's dedicated coronavirus web pages, which are available at www.traveline.cymru/coronavirus/, provide up-to-date safety advice, lockdown and travel information, and answer vital questions regarding travel. Passengers can also call its freephone number on 0800 464 00 00 for information over the phone between 7am and 8pm every day.
Jo Foxall, managing director of Traveline Cymru, said: "With the circuit breaker lockdown coming into force on 23rd October, people are required to stay at home and only travel for essential purposes. We'd encourage those who do need to travel by public transport for essential purposes, such as work, to check our dedicated web pages to get all the latest travel information, as many services are being altered.
 
"We will be regularly updating all the latest travel information on these web pages and via our social media channels, to ensure passengers are fully informed of any changes.
 
"During the two-week lockdown, our teams will be working tirelessly to process all the travel data required for our journey planner so that when normal services resume, people can plan their journeys as normal.
 
"Once again, we'd like to reiterate that travel is only allowed for essential purposes and if you do need to use public transport, please check our dedicated web pages."

Traveline Cymru, which is a part of umbrella organisation PTI Cymru, provides a 'one-stop-shop' for travel information in Wales. The not-for-profit company is based on a partnership between the Welsh Government, public transport operators in Wales and Welsh local authorities. 
 
It provides route and timetable information for all bus, coach and rail services in the country via a bilingual website www.traveline.cymru, its Freephone telephone service (0800 464 00 00) and a suite of services for mobile phone users, including a bilingual app.    
All news
Share this post