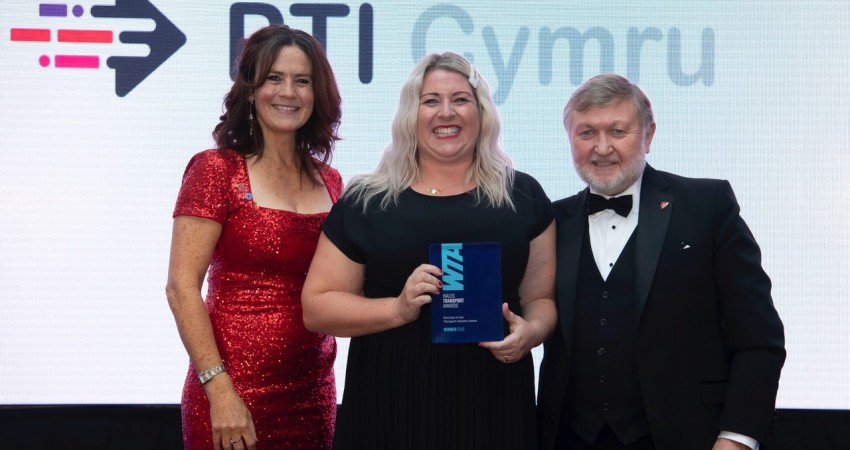 Traveline Cymru 'delighted' to be shortlisted for two Wales Transports Awards
27 August 2020
---
Traveline Cymru is "delighted" to have been chosen as a finalist in two categories at this year's prestigious Wales Transport Awards.
The Welsh Government's travel information provider has been shortlisted in both the Customer Care Award and Women in Transport Award categories.
Traveline Cymru, which is part of umbrella organisation PTI Cymru, was recognised in the Customer Care category thanks to its dedication to providing millions of pieces of up-to-date information, advice, and support to travellers in Wales annually.
In May Traveline Cymru's contact centre reported an overall satisfaction rate of 94% from the previous 12 months, thanks to the service's ease of use and helpfulness, with customers rating services highly.  
It also delivered over five million pieces of transport information with a suite of bilingual services in 2019.
Traveline Cymru has also excelled this year when faced with flooding and the coronavirus pandemic with staff going "above and beyond" to aid travellers and provide the latest information, all while adapting to new ways of working and receiving rapidly changing information.
While Managing Director Jo Foxall has been recognised for her tireless dedication to the organisation in the Women in Transport category.
Ms Foxall has been shortlisted after working unremittingly for PTI Cymru since joining 16 and a half years ago
Over the last year, she has led the team to even greater success and soaring industry and customer satisfaction ratings.
She has also overseen teams through a turbulent first quarter and supported them to adapt to agile working in response to the coronavirus pandemic.
On Traveline Cymru being shortlisted in two categories, Ms Foxall said she was delighted that their continued dedication was being recognised.
She said: "We are delighted that Traveline Cymru has been selected as a finalist in two categories of this year's Wales Transport Awards.
"Our dedicated staff have gone above and beyond once again over the past 12 months to keep travellers across Wales up-to-date with all the latest information. They have also faced unprecedented challenges this year, and adapted seamlessly to home working without affecting customer service.
"I am also thrilled to have been recognised in the Women in Transport category alongside some of the industry's most driven and successful leaders.
"I'd like to thank the judges for recognising our continued commitment to supporting coach, bus, and rail passengers nationwide, and we look forward to the awards ceremony later this year."
Traveline Cymru provides a 'one-stop-shop' for travel information in Wales. The not-for-profit company is based on a partnership between the Welsh Government, public transport operators in Wales and Welsh local authorities. It provides route and timetable information for all bus, coach and rail services in the country via a bilingual website www.traveline.cymru, its Freephone telephone service (0800 464 00 00) and a suite of services for mobile phone users, including a bilingual app.    
For media enquiries please contact Gemma Gwilym on 01446 771265 or gemma@jamjar.agency 
All news
Share this post