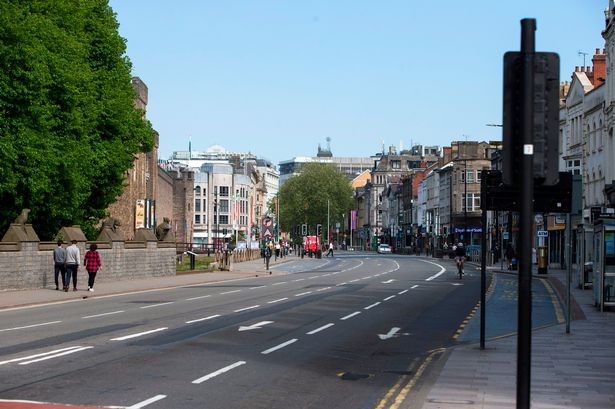 Road closures in Cardiff City Centre - Castle Street and Mill Lane
22 June 2020
---
Castle Street and Mill Lane will be closed to all traffic, from 12:00PM on Sunday, June 21st until further notice.
The Castle Street closure will enable the build of a covered, outdoor seating area on Castle Street and in the Castle moat. This area is being designed for local restaurant and cafes to use. It will help them reopen their businesses and serve customers they would otherwise lose because of social distancing requirements on their premises.
Traffic Restrictions
Restrictions will be put in place on Lower St Mary Street, Westgate Streetand Wood Street. While buses, taxis, cyclists and pedestrians will be allowed access, private vehicles will only be allowed access to car parks and for deliveries.
Residents living on these streets will be able to access their property. Businesses will be able receive deliveries between 12 midnight and 10am.


Park & ride
Pentwyn Park & Ride will be operational on Monday, June 22, with a bus service (restricted in capacity due to social distancing restrictions) from 7am – 7pm.
Cardiff City Football Stadium, Leckwith, Park & Ride will also operate 7am – 7pm from Monday, June 22.
County Hall Cardiff Bay will operate a park and walk/Baycar service from Monday, June 22, 7am – 7pm.


Taxis
Due to the closure of Castle Street and Mill Lane, additional taxi ranks are being provided for the trade on either side of the closure point on Castle Street, by the Angel Hotel as well as a new rank at the bottom of Kingsway.
The Council will continue to consult with the taxi trade while the new areas bed in.


Accessing the city centre by car
All routes into the city centre for motorists will be open as usual, with access available from the M4 corridor via Junction 30, 32 and 33. Those visiting Cardiff are advised to familiarise themselves with the restrictions to through-traffic in the city centre before they travel.


Cycling
A new pop-up cycleway has been put in place from Cathedral Road/Cowbridge Road junction, over Canton Bridge, along Castle Street, Duke Street and up to the North Road-Boulevard De Nantes junction.
Additional cycle parking will also be made available in the city centre for the public to use and Park & Stride opportunities are also being explored.


Car parking
All private city centre car parks and on-street parking will be available for the public to use, but at a reduced capacity due to social distancing requirements. All motorists arriving into the city centre will be guided to the closest available parking via digital signs.


Buses
All bus companies will have to modify some routes into the city centre due to the closure of Castle Street. 
All news
Share this post