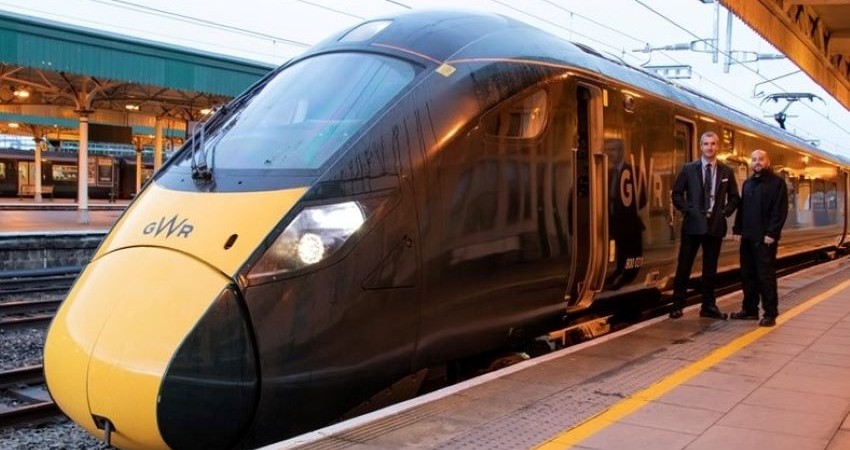 GWR passengers travelling to and from South Wales benefitting from electric rail services for the first time
10 January 2020
---
Passengers estimated to save around 14 minutes from average journey time between South Wales and London.
Additional trains will operate at the busiest times and there will be around 15,000 more weekday seats overall.
This major modernisation project has involved electrifying over 150 miles of track between Cardiff and London.
On Sunday 5 January GWR ran electric trains to/from South Wales for the first time, bringing significant benefits to the country.
The move follows major engineering works over the Christmas period to complete another milestone in the modernisation of the Great Western network.
GWR Interim Managing Director Matthew Golton said: "I am really pleased to say that the final stage of the electrification bar the Severn Tunnel was completed yesterday, helping us to deliver more frequent services, more seats and quicker journeys for customers.
"It was really important for me to be in South Wales to celebrate this landmark for our services."
Over the Christmas and New Year period, Network Rail engineers worked around the clock from 24 December to 2 January 2020 to switch on the electricity running through the overhead line equipment between St Brides, Newport and west of Cardiff Central station, ahead of a final stage of testing.
Elsewhere over the Christmas period, Network Rail engineers worked from 24 December to 2 January at the east end of Newport station to replace a significant amount of track, renew the switches and crossings which allow trains to go from one track to another, replace the surface edges of platforms two, three and four, and make some adjustments to the overhead line equipment.
Final testing took place in the Cardiff area over the course of last week, enabling GWR's Intercity Express Trains to run on electric between Cardiff Central and London Paddington from Sunday 5 January.
Network Rail Wales and Borders Route Director Bill Kelly said: "Christmas is the quietest time on the railway which is why our major engineering work takes place at this time of year.
"We would like to thank passengers and our lineside neighbours for bearing with us over the festive period.
"The results of the electrification work will be hugely beneficial for passengers for years to come as electric services begin on 5 January from Cardiff to London for the first time. The work at Newport railway has also improved the resilience and reliability of the railway for passengers for years to come."
Information Source: Great Western Railway
All news
Share this post