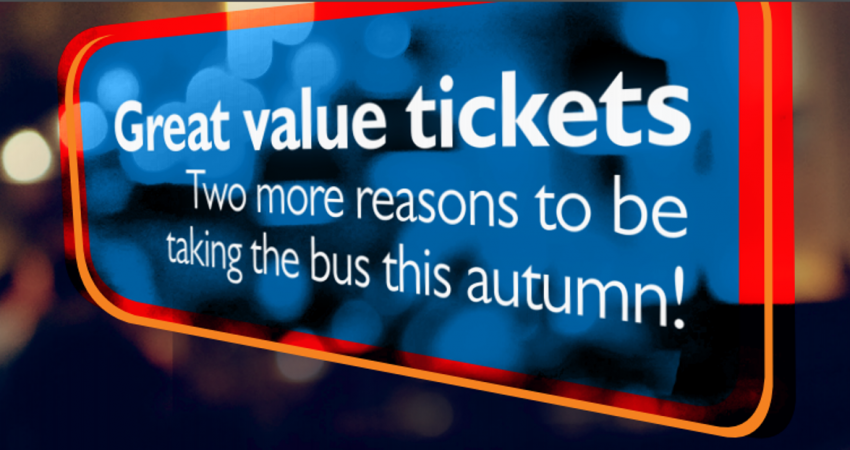 Stagecoach is offering half price tickets for families and groups this half term
25 October 2019
---
Stagecoach in South Wales has announced that from 26th October until 3rd November, all group/family tickets will be half price.  This means that up to five people can travel for one day from as little as 74 pence* each!
Stagecoach wants to encourage people to get out and about during half term and take advantage of some of the half term events that are taking place in the run up to Halloween. Why drive and pay for fuel and parking costs when you can hop on the bus, sit back and catch up together.
Some of the great value tickets are detailed below – less than £1 each.
Caerphilly group ticket: £4.45 - £0.89 each
Cardiff group ticket: £3.70 - £0.74 each
Cwmbran group ticket: £4.50 - £0.90 each
Merthyr group ticket: £4.15 - £0.83 each
Newport group ticket: £3.75 - £0.75 each
Pontypool group ticket: £4.60 - £0.92 each
For full ticket details visit the Stagecoach website.
*price based on the Cardiff group ticket for 5 people
All news
Share this post