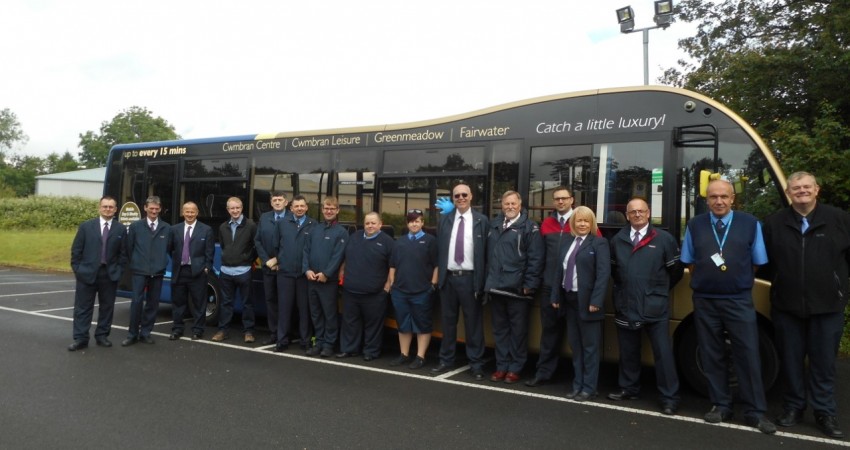 Stagecoach invites passengers in South Wales to nominate their customer service star
16 October 2019
---
Passengers invited to nominate their favourite employee
Star awards recognise staff achievements in safety, customer service and community
Nominations can be made here until 11 November
Stagecoach has launched its annual employee awards and is inviting passengers in South Wales to nominate their top customer service star.
The employee awards, which are now in their tenth year, recognise staff achievements in a number of areas including safety, customer service, innovation, community, health and wellbeing, environment and operational excellence. There will also be an overall Stagecoach Star who will become the champion of champions.
Customers can nominate a member of staff who they see on a regular basis and they feel offers consistently great service. Alternatively, there may be a member of the Stagecoach team that has done something really exceptional to help a customer who may be worthy of an award.
As the UK's biggest bus and coach operator, the awards are open to the company's 24,000 employees across the country, including employees from South Wales.
Nominations are now open and can be made here up until Monday 11 November.
In addition, every customer who nominates an employee will be entered into a prize draw to be in with the chance of winning £250 Love2Shop vouchers
Nigel Winter, Managing Director, Stagecoach in South Wales said: "Our business is built on our people and we are proud to have a highly trained team of over 24,000 employees across the country who do a great job in connecting our customers to jobs, skills and training, shopping and leisure and help to bring families and communities together.
"We get some great feedback on our people, and we know that many of our customers will have a favourite bus driver, customer service assistant or inspector that makes their journey even better.  We'd really love to hear from our customers who their favourite employee in is in South Wales."
Customers who wish to nominate an employee should visit the Stagecoach website to complete an online form, stating their name, contact details* location, name of the employee being nominated and why they are being nominated. The deadline for nominations is midnight on Monday 11 November 2019.  A judging panel made up of drivers, managers and engineers will select the winners and these will be presented at an awards event in February 2020.
*Contact details will be required to be entered into the prize draw.
All news
Share this post