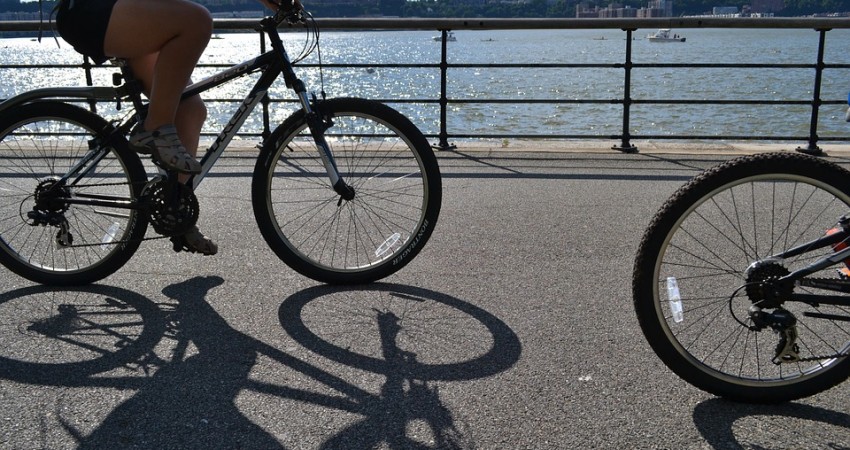 Traveline Cymru announces improvements to its Cycle Planner
22 August 2019
---
The public transport information service for Wales has introduced new information to its Journey Planner specifically for cyclists.
The cycle planner has been updated to include information about danger points on routes such as road crossings and traffic lights; route elevations; congestion predictions; and a CO2 calculator to help cyclists plan their journey and be safer on the roads.
The improvements have been made in line with the Welsh Government's Active Travel Plan which aims to turn Wales into an 'active travel nation' and promotes active travel for leisure or work journeys.
Since improvements to the cycle planner have been made, Traveline Cymru has seen 2,490 visits to the Cycle Planner page over a nine-month period compared to 1,335 prior to the improvements.
Jo Foxall, Managing Director of Traveline Cymru, said: "Since the improvements to our online cycle planner we have seen an 86.94% increase in cycle planner results.
"We feel the changes have been positive and the safety information we provide will be especially helpful for cyclists regarding things such as locations where there are traffic lights and dangerous crossings.
"We are committed to supporting the Welsh Government's Active Travel Plan and want to encourage cyclists to check our cycle planner to them plan safer routes during their journeys."
At an event earlier this year, Transport Deputy Minister Lee Waters, said: "Getting people out of cars for short journeys and travelling in a way which improves their health is an ambitious agenda. But it will produce multiple benefits, from cleaner air, less congested roads, improved mental health and busier local shops. As seen in other countries, the effect can be transformative. And if we want to transform transport choices and reap the benefits, we must think big and show ambition."
The updated Cycle Planner is available as part of Traveline Cymru's Journey Planner on its website.
All news
Share this post