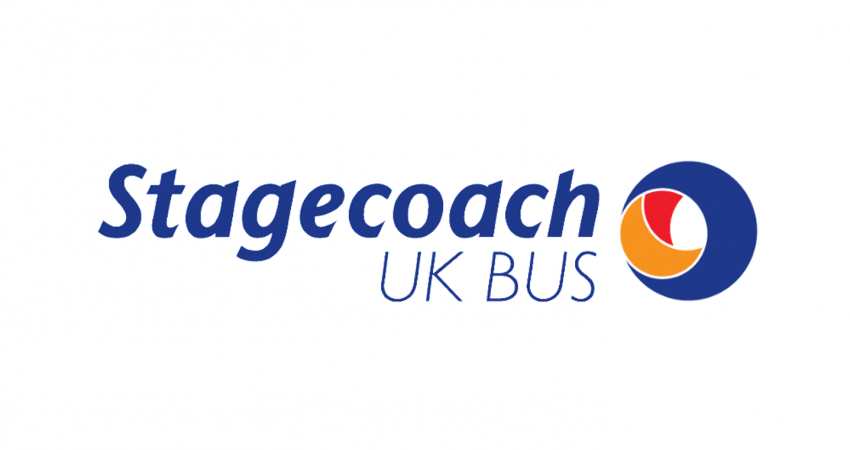 DFT backs Stagecoach South Wales plans to deliver major investment in electric buses for Caerphilly
07 February 2019
---
Stagecoach to invest £3.6m in 16 full electric buses through Dft Ultra-Low Emission Bus Scheme
Dft grant funding of £2.9m to support fleet of zero emission buses and associated infrastructure
Green e-bus fleets to be introduced between 2019 and 2020
Huge boost for Caerphilly air quality, economy and communities, plus UK manufacturing
Caerphilly could be first all-electric passenger transport town in UK with electric trains from 2021
Stagecoach will deliver one of Europe's largest single investments in electric buses for South Wales after winning £2.9m in grant funding from the UK Government.
The Department for Transport announced today that the initiative is one of the biggest winners in the latest tranche of funding announced today under the Ultra-Low Emission Bus Scheme, which is aimed at cutting emissions and ensuring cleaner and greener journeys.
Stagecoach, Britain's biggest bus and coach operator, will invest £3.6 million in the ground-breaking project, which is supported by the Cardiff Capital Region Transport Authority, Caerphilly County Borough Council and the Welsh Government.
The combined investment of £6.5 million will deliver a new 16 vehicle fleet of zero emission buses and associated infrastructure over the next two years.
The first of the planned single-decker e-buses are expected to go into service from 2020, helping to deliver a boost to local air quality and UK manufacturing.
New MetroCity and Solo vehicles, each with a range of up to 190 miles per full charge, with a capacity to carry between 28 – 44 passengers will be built by UK bus manufacturer Optare.
Investment will also be made in delivering infrastructure and power requirements at depot level. Intelligent chargers will be used to limit loadings on the electricity supply and maximise vehicle availability.
Stagecoach is already the UK's biggest investor in hybrid-electric bus technology and has invested more than £1billion in new greener buses over the past decade.
Nigel Winter, Managing Director of Stagecoach in South Wales, said: "These new zero emission vehicles, which will also be fitted with next stop audio visual technology, will help to significantly improve the customer experience and reduce C02, N0x and particulates improving local air quality and encouraging commuters to switch from the car to greener and smarter bus travel.
"Working with the public sector and technology partners, it is part of a wider ambitious plan to create an all-electric passenger transport network for Caerphilly, with new electric trains from 2021 and a further electric buses bid."
Stagecoach's plans will see the new e-buses replace conventional Euro III vehicles - based at its Caerphilly depot. Major charging infrastructure will allow buses to be charged simultaneously and automatically using off-peak electricity.
The introduction of new electric buses will enable the cascade of existing low-carbon emissions vehicles onto other routes serving the region. This will allow the removal of older buses that comply with previous emissions standards, delivering a further improvement in overall emissions.
The new e-bus fleet for South Wales will reduce annual CO2 by 572 tonnes (compared to Euro VI diesel bus, in reality the savings will be greater as Euro III vehicles will be replaced) and supports the region's Air Quality Action Plan. Poor air quality is estimated to contribute to more than 1,320 premature deaths in Wales each year and 13,549 years of life are lost in Wales due to small particles in the air, with emissions from cars and vans estimated to cost £6bn annually to the NHS and society across the UK.
Stagecoach's ground-breaking initiative will also help accelerate the introduction of e-buses across Europe. There are currently around 725,000 buses in operation across Europe, but only an estimated 2,500 of those are fully electric.
For media enquiries, please contact: Stagecoach Group Communications on 01738 442111 or email: media@stagecoachgroup.com
All news
Share this post