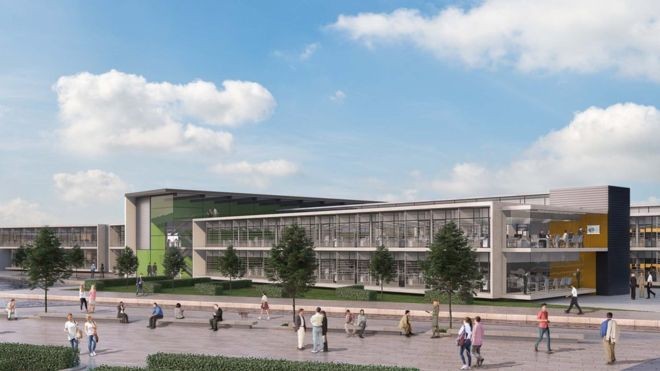 New South Wales Park and Ride Mainline Train Station Set for 2022 Opening
29 January 2019
---
Cardiff Parkway train station will be on the South Wales to London rail line at St Mellons. This is located between Cardiff and Newport.

'South Wales Infrastructure Ltd' (SWIL), a joint venture between Welsh Government, financial services company Investec, and entrepreneurs Nigel and Andrew Roberts, will run the project.

In the long-term, the project will also feature a major business district, boasting three million square feet of office space for around 5,000 workers.
The planning application for the project will be processed this summer, with the intention of the railway being operational by summer 2022. If the planning process is successful, work is expected to begin on the new park and ride train station early next year.
SWIL are confident that they will attain the required agreement for Cardiff Parkway to be part of the next Great Western Mainline rail franchise for services between Wales and London Paddington.
They also envisage Cardiff Parkway being a dedicated stop on the South Wales to Bristol Temple Meads route, helping boost economic ties between South Wales and the South West of England with increased service frequency.
In the first stages of development, the project will feature a new rail station with retail space built over 4 electrified lines. There will also be 2000 parking spaces for train users. Longer-term plans would see the development of offices spaces for up to 5,000 business workers with impressive views over the business parks' public square.
It is hoped that the stations' park and ride facility will encourage visitors to not use their vehicles when attending sports and music events in the Welsh Capital, easing congestion in the city centre and supporting its clean air strategy.
With rail services to Cardiff just an 8-minute journey from Cardiff Parkway, SWIL Chair Nigel Roberts sees the business district being "a major new investment magnet for the wider Cardiff Capital Region, bringing thousands of new jobs and investors".
The railway station and business district will also be positioned as a destination in its own right with a wide range of leisure and entertainment facilities.
Information Source: Wales Online
All news
Share this post