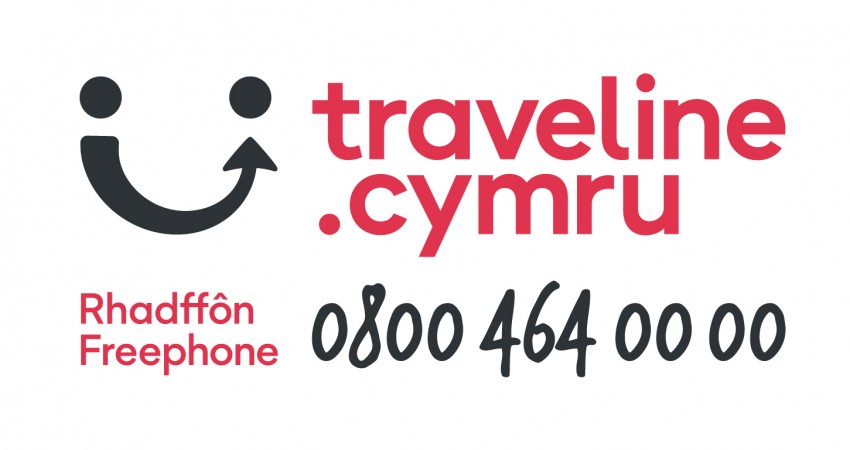 Traveline Cymru Celebrates "Exceptional" Customer Service Results
22 January 2019
---
Traveline Cymru customers across Wales are some of the happiest with satisfaction levels reaching an "exceptional" 97%, according to its latest report.
The research, which was conducted in December by independent organisation Finger on the Pulse, reveals that customers found all services to be highly regarded and valued.
Customers' comments showed that the high levels of satisfaction were thanks to the easy to use, accessible and accurate service, with mobile and digital usage also soaring over the last 12 months.
Its contact centre also received notable praise from its older demographic scoring an impressive 95%, showing that the organisation's consistently highly performing bilingual platform was appreciated among its customers.
The Freephone service, managed by its sole contact centre in Penrhyndeudraeth, was also praised for the professionalism and helpfulness of the Traveline Cymru team. Describing the staff as "extremely competent and helpful", customers said that "nothing seems to faze them, I could ask them anything."
The news follows a string of successes, including significant new contract wins from DriveTech and Vibrant Nation in 2018.
Jo Foxall, Managing Director at Traveline Cymru, said: "We are proud to have maintained an extremely high level of customer satisfaction this year with these exceptional results. Our dedicated team work hard to prioritise customer satisfaction and are thrilled by their continued success.
"We're also thrilled to see that our digital services are so well received by our customers. In a digital age, we strive to ensure that our customers can always access essential travel information with our app and mobile website. To see substantial growth across these platforms is all the more pleasing.
"While our scores this year are high across the board, we are keen to take on board comments which highlight opportunities for us to improve our services so we can continue to offer the exceptional standard of service our customers have come to expect."
Traveline Cymru is a not-for-profit company providing route and timetable information for all bus, coach and rail services in the country. The company is based on a partnership between the Welsh Government, public transport operators in Wales and Welsh local authorities. They offer a bilingual website, a Freephone number and an app based service.
For media enquiries please contact Shelley Phillips at jamjar on 01446 771265 / shelley@jamjar.agency
All news
Share this post